Cautious and rotational – US military engagement on NATO's eastern flank
Partner: Centre for Eastern Studies
Author: Piotr Woyke
Uploaded: Jul 18, 2016
Language: English

The Russian annexation of Crimea in 2014 put a stop to the gradual scaling down of US military engagement in Europe, a policy that the United States had pursued since the end of the Cold War. The Russian-Ukrainian conflict became a watershed for the US perceptions of European security as Washington started to see the threat of a conflict between Russia and a NATO member as more probable. The United States decided that – despite the mounting challenges in the Pacific region and its involvement in conflicts in the Middle East – it had to invest more in European security. The US has stepped up the intensity of joint drills with the allies and the activities of its forces in Europe. However, its support for the allies has been subject to various limitations and should be treated as a political signal to Moscow, rather than an element in a broader strategy. The future of the policy of strengthening the eastern flank will depend on the outcome of the US presidential elections in November and on developments in the bilateral relations between Washington and Moscow.
... More information
Keywords: NATO, USA, Global Security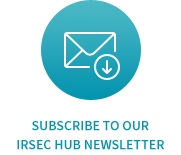 Events Calendar
Upcomings Events / Highlights
No results for this time.
Subscribe to our IRSEC Hub newsletter
Get the latest updates from IRSEC Hub partners right to your inbox.
×