Publications
Feb 22, 2018 / Veronika Bílková
Analysis of the signs indicating, that the privileged position of the Big Five is no longer accepted without reserves.
Mar 03, 2017 / Riina Kaljurand, Tony Lawrence, Pauli Järvenpää, Tomas Jermalavicius
The report identifies a range of possible post-Brexit scenarios as a vehicle for testing policies and identifying those likely to result in maximum benefit and minimum cost.
Oct 30, 2016 / Ed. by Andris Sprūds, Diāna Potjomkina
This Riga Conference companion volume offers reflections on the complex developments and future of the broader Trans-Atlantic area.
Economic Security, Global Security, USA, NATO, Russia, EU, Media, Europe, Great Britain, Propaganda/Disinform, Hybrid Warfare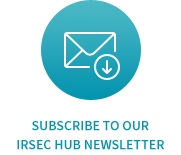 Events Calendar
Upcomings Events / Highlights
No results for this time.
Subscribe to our IRSEC Hub newsletter
Get the latest updates from IRSEC Hub partners right to your inbox.
×