The Middle East in the shadow of the Islamic State
Partner: Centre for Eastern Studies
Author: Krzysztof Strachota
Uploaded: Aug 14, 2015
Language: English

One year on from the victorious offensive and announcement of the caliphate, Islamic State is gaining strength as a terrorist organisation which has an army and a para-state of its own. This is breaking apart the fragile order in the Middle East. The world is fascinated with the phenomenon of Islamic State, failing to notice that the Middle East is going through a crisis – and this is the main challenge. IS is an embodiment of the region's problems and one of its symptoms but it is not the cause of them. The Middle East as we know it is ceasing to exist; borders and countries are vanishing (Iraq and Syria), new para-state entities are coming into existence, new players are entering the stage (from IS to Kurds), and a generation who do not know the old order and are searching for new radical ideas and recipes are growing up. The melting of the Western/US security umbrella stimulates the regional proxy war and regional powers' (Iran and Turkey) attempts to fundamentally change the post-colonial order.
For the West, the concerns about Islamic State are a shadow of the concerns about the future of the Middle East as a whole and the awareness that neither the hard methods (interventions in Iraq) nor the soft methods (promotion of Western values and development model) used in this region over the past few decades are currently working.
... More information
Keywords: Middle East, Global Security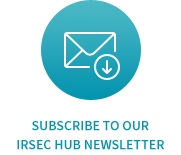 Events Calendar
Upcomings Events / Highlights
No results for this time.
Subscribe to our IRSEC Hub newsletter
Get the latest updates from IRSEC Hub partners right to your inbox.
×