Russia on Brexit: calculating the benefits
Partner: Centre for Eastern Studies
Author: Witold Rodkiewicz
Uploaded: Jul 01, 2016
Language: English

The official Russian reactions to Brexit have been cautious in assessments and sober in tone, while the reactions in the media, reflecting the mood in the Russian political establishment, have been close to euphoric. The result of the referendum has been received in Russia as a manifestation of a fundamental crisis, both in the European Union as an institution, and in the West as a political community. It is interpreted as proof of the relevance of Russian criticism of the ideological assumptions and political practices of European integration. This strengthens the legitimacy of the Russian authorities both for Russian society and for some parts of international opinion. The Russian elite expects Brexit to be a breakthrough moment in the process of the erosion of the European Union and the rise of influence of political forces in Europe which are sympathetic to Russia, which will open up extensive opportunities to Moscow to strengthen its position in Europe, by building bilateral relations with key European states, among other measures.
... More information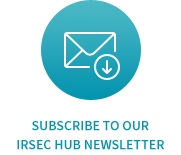 Events Calendar
Upcomings Events / Highlights
No results for this time.
Subscribe to our IRSEC Hub newsletter
Get the latest updates from IRSEC Hub partners right to your inbox.
×