Security Tri-lemma: The UK's Nuclear Deterrent
Partner: Institute of International Relations
Author: Benjamin Tallis
Uploaded: Apr 17, 2015
Language: English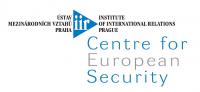 After lacklustre openings to the campaigns of the main parties, the British general election came to life last week with an ad hominem attack by Defence Secretary Michael Fallon on Labour leader Ed Miliband whom he claimed could not be trusted to renew Trident, the UK's submarine-based nuclear deterrent. Fallon's attack - that Miliband's desperation for power would lead him to "stab Britain in the back" by forming a coalition with the anti-Trident Scottish National Party (SNP) - was widely condemned for its crassness, but it raised real issues that the next British government will need to address. These issues range from the cost and utility of replacing Trident to the morality of maintaining a nuclear deterrent in light of calls for disarmament, the effect of unilateral disarmament in an increasingly complex, multipolar world, and the efficacy of nuclear weapons in dealing with asymmetric threats. The nuclear issue is politically divisive in the UK, with different parties taking different views. However the parties – and the electorate – must also contend with the deeper questions they raise regarding the role that Britain wants to play in the world.
... More information
Keywords: Nuclear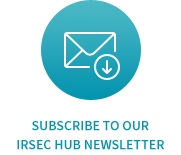 Events Calendar
Upcomings Events / Highlights
No results for this time.
Subscribe to our IRSEC Hub newsletter
Get the latest updates from IRSEC Hub partners right to your inbox.
×