The migration of Ukrainians in times of crisis
Partner: Centre for Eastern Studies
Author: Marta Jaroszewicz
Uploaded: Oct 23, 2015
Language: English

When assessing further prospects for migration of Ukrainians to the EU, two aspects should be taken in consideration. The first aspect involves possible factors which could either foster greater geographical expansion of migration to countries other than Poland or, conversely, could restore its 'pre-war' scale. The other aspect involves the political and social context in which the migration of Ukrainians or, more broadly, any migration, is currently being viewed in Europe which is undergoing the largest wave of refugee migration since the end of World War II.
... More information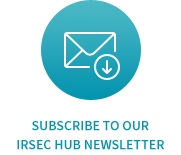 Events Calendar
Upcomings Events / Highlights
No results for this time.
Subscribe to our IRSEC Hub newsletter
Get the latest updates from IRSEC Hub partners right to your inbox.
×