Dilemmas of Europeanisation: Political Choices and Economic Transformations in the Eastern Partnership Countries
Partner: Latvian Institute of International Affairs
Author: Ed. by Aldis Austers, Ilvija Bruge, Andris Spruds
Uploaded: Aug 26, 2016
Language: English

This book provides theoretical and practical insights of the Europeanisation transformations taking place in the Eastern Partnership countries and discusses how the economic ties between the EU and the partners affect these transformations. This collection of articles is authored by a group of international scholars and offers a firsthand account into the experiences of the six Eastern Partners. The subjects include adaptability and challenges of the EU's external governance in a tense geopolitical environment, effectiveness of the Association Agreements and newly proposed Deep and Comprehensive Free Trade Areas, analysis of specific country situations and a comparison of the partners' potential for consistent Europeanisation.
... More information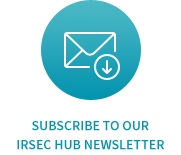 Events Calendar
Upcomings Events / Highlights
No results for this time.
Subscribe to our IRSEC Hub newsletter
Get the latest updates from IRSEC Hub partners right to your inbox.
×