Space - a Soft Power Tool for Europe?
Partner: Slovak Space Policy Association
Author: Tomáš Hrozenský
Uploaded: Nov 16, 2016
Language: English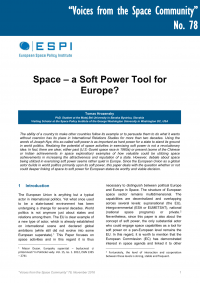 The ability of a country to make other countries follow its example or to persuade them to do what it wants without coercion has its place in International Relations Studies for more than two decades. Using the words of Joseph Nye, this so-called soft power is as important as hard power for a state to stand its ground in world politics. Realizing the potential of space activities in exercising soft power is not a revolutionary idea. In fact, there are clear, either past (U.S.-Soviet space race in 1960s) or present (some of the Chinese or Indian achievements in space exploration) examples of how valuable could be utilizing space achievements in increasing the attractiveness and reputation of a state. However, debate about space being utilized in exercising soft power seems rather quiet in Europe. Since the European Union as a global actor builds in world politics primarily upon its soft power, this paper deals with the question whether or not could deeper linking of space to soft power for European states be worthy and viable decision.
... More information
Keywords: Space Security, Global Security, EU, Europe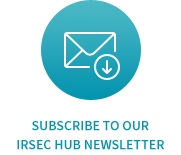 Events Calendar
Upcomings Events / Highlights
No results for this time.
Subscribe to our IRSEC Hub newsletter
Get the latest updates from IRSEC Hub partners right to your inbox.
×