Transnistria: Russia's bargaining chip in the EU periphery
Partner: Central European Policy Institute
Author: Michal Skala, Júlia Miklasová
Uploaded: Sep 24, 2015
Language: English

Few weeks ago Ukraine has formally terminated an agreement with Russia allowing for transit of Russian soldiers and weaponry through its territory to the breakaway Moldovan region of Transnistria. At the same time, Kyiv appointed Mikhail Saakashvili, former president of Georgia and Russia's bête-noire, the governor of the Odessa region bordering Transnistria. These steps taken by Ukraine have provoked a wave of criticism in the Russian media. For many observers, the chances of war involving this small unrecognized republic are now at their highest since the war of independence in 1992. But to what extent is either side really willing to take up arms in Transnistria?
... More information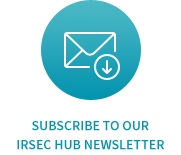 Events Calendar
Upcomings Events / Highlights
No results for this time.
Subscribe to our IRSEC Hub newsletter
Get the latest updates from IRSEC Hub partners right to your inbox.
×