Ukraine Reality Check: Small steps instead of big promises (after the Riga summit)
Partner: Central European Policy Institute
Author: Expert Group
Uploaded: May 19, 2015
Language: English

Ukraine's main challenge remains corruption and the urgent need to implement reforms. Under the current circumstances, Ukraine can be seen as performing better than expected. Yet concrete reform efforts correlate with the desire to secure re-election votes, as well as continued rent-seeking mechanisms. This leads towards an ambivalent situation where the government wastes precious time touting populist measures, while the society is becoming increasingly radicalized (among other factors) due to lack of reforms.
... More information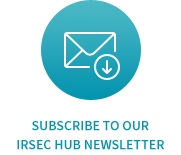 Events Calendar
Upcomings Events / Highlights
No results for this time.
Subscribe to our IRSEC Hub newsletter
Get the latest updates from IRSEC Hub partners right to your inbox.
×