Pathway to EU Integration: Rural Development Policies of the Western Balkan Countries.
Partner: Institute for Foreign Affairs and Trade
Author: Nikola Trendov, Laszlo Vasa
Uploaded: Jul 24, 2015
Language: English

In the socialist era of Yugoslavia, the agricultural and rural policy was centralised and differed from the Western European and Soviet ones, where 83 percent of the arable land was in private ownership. The remaining 17 percent - the socalled "community property" – was owned by the state. In 1970, almost 50 percent of the labour force in Yugoslavia worked and 29 percent of the GDP was produced by agriculture activities. Nowadays, the Western Balkan countries (WBCs) are passing through transitions and rapid political changes, placing emphasis and high aspirations to become Member States of EU. Croatia became a full member on 1st July 2013. Republic of Macedonia, Serbia, Montenegro and Albania are candidate countries, while Bosnia and Herzegovina and Kosovo are potential candidate countries. Due to the same historical and political background, all of them face similar challenges in transforming and modernising their highly fragmented rural
areas and local economic development in order to ensure they can be competitive and compatible with the complicated EU mechanism and regulations.
... More information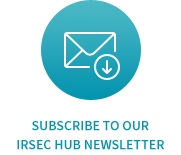 Events Calendar
Upcomings Events / Highlights
No results for this time.
Subscribe to our IRSEC Hub newsletter
Get the latest updates from IRSEC Hub partners right to your inbox.
×