Save the Defence: Why investing in the armed forces matters
Partner: Central European Policy Institute
Author: Milan Šuplata
Uploaded: Mar 11, 2015
Language: English

Until Russia's Crimea grab of 2014 and the subsequent military destabilisation of Ukraine, defence was a non-issue in Europe where most of the NATO members had decreased their defence budgets below levels allowing sustainable development. Much has changed ever since, especially in the eastern flank of the alliance: The bordering Visegrad and Baltic countries as well as Romania have pledged to increase their defence spending in the upcoming years.
... More information
Keywords: Global Security, NATO, Slovakia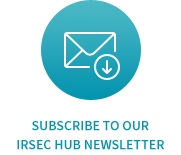 Events Calendar
Upcomings Events / Highlights
No results for this time.
Subscribe to our IRSEC Hub newsletter
Get the latest updates from IRSEC Hub partners right to your inbox.
×