Amendment to the Russian budget for 2015: an attempt to maintain the status quo
Partner: Centre for Eastern Studies
Author: Ewa Fischer
Uploaded: Mar 19, 2015
Language: English

On 16 March the government submitted a budget revision for 2015 to the State Duma, based on a new macroeconomic forecast prepared by the Ministry of Economic Development which takes into account the changing domestic and international conditions (the decline in crude oil prices, the devaluation of the rouble, the sanctions by the West and the Russian counter-sanctions) that have brought the Russian economy to the brink of crisis. The spending cuts and budget transfers proposed are not focused on the development and modernisation of the Russian economy, but rather on maintaining the status quo in which defence spending, internal security and social expenditure predominate. The Kremlin has moved away from undertaking structural changes and unpopular social reforms (such as pension reform), in fear of a rise in social discontent. However, the adjustment to the budget and the anti-crisis measures proposed by the government (especially those concerning the banking sector) may prove to be inadequate, and further budgetary adjustments may have to be made, especially if GDP declines further than expected.
... More information
Keywords: Russia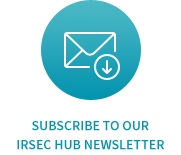 Events Calendar
Upcomings Events / Highlights
No results for this time.
Subscribe to our IRSEC Hub newsletter
Get the latest updates from IRSEC Hub partners right to your inbox.
×