United Nations Peacekeeping: Trends and Challenges
Partner: Deutsch Security Square
Author: Dagmar Rychnovska and Jan Daniel
Uploaded: Nov 18, 2015
Language: English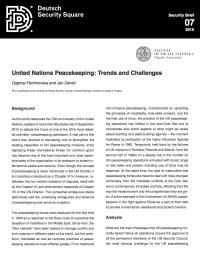 The UN has recently celebrated its seventieth anniversary. Next year will mark six decades of its engagement in international peacekeeping operations the future of which was debated by leaders of more than fifty states in New York this September. In the Square's new brief, Dagmar Rychnovska with Jan Daniel argue that UN peacekeeping operations do have a role in helping to mitigate and stabilize armed conflicts but should not be seen as a universal solution to political and military crises. To be effective, partnerships with regional organizations must be further developed together with the engagement of local communities on the principles of equality and transparency. The peacekeepers, they conclude, must also be ready to familiarize themselves with the established and functioning practices of the local communities.
... More information
Keywords: Global Security, United Nations, Africa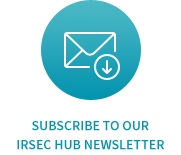 Events Calendar
Upcomings Events / Highlights
No results for this time.
Subscribe to our IRSEC Hub newsletter
Get the latest updates from IRSEC Hub partners right to your inbox.
×