Donald Trump's victory in the U.S. elections – possible consequences for American foreign and security policy
Partner: Casimir Pulaski Foundation
Author: Tomasz Smura, the Head of Analysis Bureau at the Casimir Pulaski Foundation
Uploaded: Dec 16, 2016
Language: English

Results of the presidential elections in the United States indicate that Republican Donald Trump will be the 45th President of the United States. This may have big implications for U.S. allies because Trump in the course of the election campaign repeatedly promised to limit U.S. commitments in the world. This may be another catalyst for the European Union to enhance the Common Security and Defense Policy.
... More information
Keywords: Global Security, USA, NATO, Asia, Europe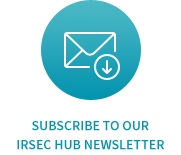 Events Calendar
Upcomings Events / Highlights
No results for this time.
Subscribe to our IRSEC Hub newsletter
Get the latest updates from IRSEC Hub partners right to your inbox.
×