Mapping digital agenda in the V4
Partner: Central European Policy Institute
Author: Dániel Bartha, Milan Nič
Uploaded: Mar 17, 2015
Language: English

The digital agenda became an important topic in Visegrad cooperation only in mid- 2014, when the Slovak Presidency put it forward among its priorities in its official program. Slovakia understood the vital importance of the digital economy as the driver of systemic change and as a new source of economic growth in the EU. As the digital economy expands, it has tried to promote this agenda on the V4 level.
... More information
Keywords: Slovakia, Czech Republic, Hungary, Poland, V4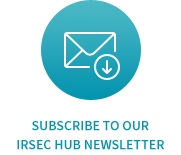 Events Calendar
Upcomings Events / Highlights
No results for this time.
Subscribe to our IRSEC Hub newsletter
Get the latest updates from IRSEC Hub partners right to your inbox.
×