75 solutions for Slovakia's defence
Partner: Central European Policy Institute
Author: Jaroslav Naď, Marian Majer, Milan Šuplata
Uploaded: Mar 11, 2015
Language: English


Ten years after the country's accession to NATO, the situation of the Armed Forces of the Slovak Republic and the Defence Sector is quite unflattering. It is a reflection of the disconnect between the modernisation requirements of the Slovak Armed Forces and the resources available to carry this out. The lack of political interest, inadequate allocation of funds, serious shortcomings in strategic and defence planning, the absence of comprehensive projects for systemic armaments as well as long-term instability in personnel are some of the reasons why Slovakia today lags behind most of its allies in terms of overall military preparedness as well as the quality of equipment and armament.
... More information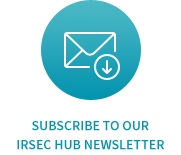 Events Calendar
Upcomings Events / Highlights
No results for this time.
Subscribe to our IRSEC Hub newsletter
Get the latest updates from IRSEC Hub partners right to your inbox.
×