Paris Attacked, Once Again. How to Deal with Islamic Terrorism?
Partner: INTERNATIONAL CENTRE FOR DEFENCE AND SECURITY
Author: Kalev Stoicescu
Uploaded: Nov 16, 2015
Language: English

A "spokesman" for Islamic State (IS) threatened in a video posted on the 22nd of July that IS will "massacre French people in the streets of Paris". The terrorists who killed in cold blood the staff of the Charlie Hebdo magazine on the 7th of January, then attacked a Jewish department store and killed a policeman claimed the same: "These attacks will not be the last!" On the 21st of August three Americans stopped a terrorist from organizing a bloodbath in a French high-speed train (TGV) heading from Brussels to Paris. Many lives were saved by that act of bravery, but also by good luck.
... More information
Keywords: Europe, Syria, Middle East, EU, Global Security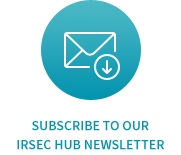 Events Calendar
Upcomings Events / Highlights
No results for this time.
Subscribe to our IRSEC Hub newsletter
Get the latest updates from IRSEC Hub partners right to your inbox.
×