Foreign Fighters And The Security Risk
Partner: INTERNATIONAL CENTRE FOR DEFENCE AND SECURITY
Author: Helga Kalm
Uploaded: Sep 21, 2015
Language: English

The annual report states that while terrorism remains a distant problem for Estonia, the growing risk to other Western countries also hits home here. Individuals who fought in Syria or Iraq are seen increasingly as a risk vector. The report confirms that people have even travelled from Estonia to fight in the Middle East. This knowledge gives pause: what does it mean to Estonian security if people from Estonia have been fighting in foreign conflicts?
... More information
Keywords: Europe, Syria, Middle East, EU, Global Security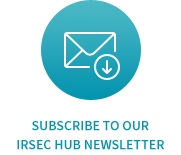 Events Calendar
Upcomings Events / Highlights
No results for this time.
Subscribe to our IRSEC Hub newsletter
Get the latest updates from IRSEC Hub partners right to your inbox.
×