Putin in Budapest – overcoming isolation
Partner: Centre for Eastern Studies
Author: Andrzej Sadecki
Uploaded: Feb 20, 2015
Language: English

On 17 February, President Vladimir Putin paid a brief visit to Budapest. This was the first bilateral visit he had made to the European Union since June 2014. Russia has shown that it is able, regardless of sanctions, to build close co-operation with those EU member states which are interested in it. In this regard, the visit in Budapest was aimed at highlighting the superficial nature of the EU's common foreign policy and the weakness of EU energy policy. The Hungarian government made assurances that this visit's overriding goal was to sign a new gas contract. However, this contract was not signed. Besides the fact that it seems Russia has achieved all its political goals linked to this visit, the initial nature of the arrangements will force Hungary to take part in further negotiations and to be submissive to Russia, including by promoting Russian interests in the EU.
... More information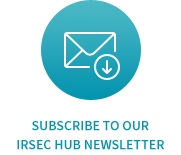 Events Calendar
Upcomings Events / Highlights
No results for this time.
Subscribe to our IRSEC Hub newsletter
Get the latest updates from IRSEC Hub partners right to your inbox.
×