The Jagiellonian Club
Joined IRSEC Hub: Sep 16, 2014
Abbreviation:
Established: 1994
Head name: Marcin Kędzierski
Head title: Mr
Address: Rynek Główny 34, 31-010 Cracow
Country: Poland
Contact email: contact@visegradplus.org
Contact number: 0048124290273


The Jagiellonian Club is an independent NGO and think-tank established in 1994 in Cracow. We are comprised of several main sectors of activity such as an expert think-tank that analyses the most important current issues of the Polish and European politics with its new platform for Visegrad Plus politics and policy analysis (more: visegradplus.org), the Centre for Urban Studies (OSoM) that provides dedicated analysis and solutions regarding the challenges for the urban development or portal Demagog.org.pl that factchecks politicians' statements. Our researchers and volunteers have a great deal of opportunities for personal and professional development. Our organisation is gradually establishing its international relations, and seeks cooperation with national and international institutions focused on Visegrad issues (e.g. EU, energy, foreign & security policy).
... More information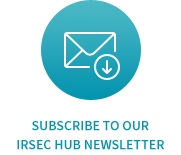 Events Calendar
Upcomings Events / Highlights
No results for this time.
Subscribe to our IRSEC Hub newsletter
Get the latest updates from IRSEC Hub partners right to your inbox.
×