Bad or Even Worse?
Partner: INTERNATIONAL CENTRE FOR DEFENCE AND SECURITY
Source: This piece, originally in Estonian, aired on Retro FM's European news on 13 August 2015.
Author: Erkki Bahovsky
Language: English
The migrants and refugees streaming into the European Union have cast a dark shadow on the Schengen agreement: when everyone enjoys freedom of movement, it isn't possible to regulate the number of people in any one EU member state.
... More information
Keywords: Global Security, EU, Middle East, Europe, Migration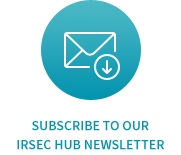 Events Calendar
Upcomings Events / Highlights
No results for this time.
Subscribe to our IRSEC Hub newsletter
Get the latest updates from IRSEC Hub partners right to your inbox.
×