German "Energiewende" and real chances for its success (or failure).
Partner: Institute of Energy Economics
Source: institutee.cz
Author: Zuzana Mjartanová
Language: Slovak
Germany decided to substantially change its energy policy, step known as "Energiewende". After almost three years after Fukushima disaster, turn of German policy and start of massive deployment of renewable energy sources, it is beginning to be clear that
... More information
Keywords: Energy Security, Nuclear, EU, Europe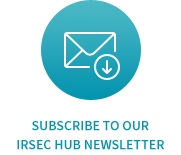 Events Calendar
Upcomings Events / Highlights
No results for this time.
Subscribe to our IRSEC Hub newsletter
Get the latest updates from IRSEC Hub partners right to your inbox.
×