European Union is heading to another opposition agreement
Partner: Prague Security Studies Institute
Source: Aktualne.cz
Author: Jiri Schneider
Language: Czech
In his article, Mr. Schneider brings attention to weakening position of traditional political parties, changing moods of Europeans and the possible future impact of these trends on European politics.
... More information
Keywords: EU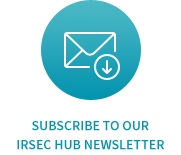 Events Calendar
Upcomings Events / Highlights
No results for this time.
Subscribe to our IRSEC Hub newsletter
Get the latest updates from IRSEC Hub partners right to your inbox.
×