NATO will ensure as much security as we are willing to invest in security.
Partner: Prague Security Studies Institute
Source: Natoaktualne.cz
Author: Jiri Schneider
Language: Czech
Unless we adjust our hesitant attitude to invest, the Czech Republic cannot rely on NATO as a security provider. "Our security is not as obvious as we are willing to admit", writes PSSI's Senior Fellow Jiří Schneider.
... More information
Keywords: Global Security, NATO, Czech Republic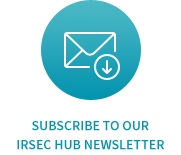 Events Calendar
Upcomings Events / Highlights
No results for this time.
Subscribe to our IRSEC Hub newsletter
Get the latest updates from IRSEC Hub partners right to your inbox.
×