"Nothing Is Imposed in This Policy!" The Construction and Constriction of the European Neighbourhood
Partner: Institute of International Relations
Source: Alternatives: Global, Local, Political
Author: Ondřej Horký-Hlucháň, Petr Kratochvíl
Language: English
Does the EU behave towards its neighbours like a partner or like a colonist? Find out in the new article by Ondřej Horký-Hlucháň and Petr Kratochvíl published in the journal Alternatives: Global, Local, Political.
... More information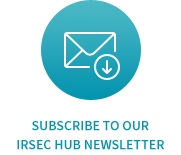 Events Calendar
Upcomings Events / Highlights
No results for this time.
Subscribe to our IRSEC Hub newsletter
Get the latest updates from IRSEC Hub partners right to your inbox.
×