PSSI's Ivana Smolenova on pro-Russian Disinformation in Czech Radio
Partner: Prague Security Studies Institute
Source: Czech Radio
Author: Ivana
Language: English
"In the Czech Republic and Slovakia, the pro-Russian disinformation campaign comes from various sources. These are websites, informal communities on social media and NGOs. There are a few printed magazines, but the majority of the campaign is done online.
... More information
Keywords: Russia, Slovakia, Czech Republic, Media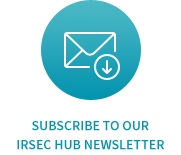 Events Calendar
Upcomings Events / Highlights
No results for this time.
Subscribe to our IRSEC Hub newsletter
Get the latest updates from IRSEC Hub partners right to your inbox.
×