A Moldovan Yerevan
Partner: Centre for Eastern Studies
Source: Transitions Online
Author: Kamil Całus
Language: English
Near-bankrupt and facing utility rate hikes and budget cuts, is Moldova in for a period of unrest?
... More information
Keywords: Europe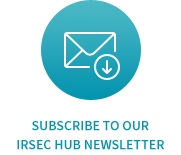 Events Calendar
Upcomings Events / Highlights
No results for this time.
Subscribe to our IRSEC Hub newsletter
Get the latest updates from IRSEC Hub partners right to your inbox.
×