Antall József Knowledge Centre
Joined IRSEC Hub: Jun 03, 2014
Abbreviation: AJKC
Established: 2009
Head name: Péter Antall
Head title: Director
Address: 4-6 Közraktár, 1093 Budapest
Country: Hungary
Contact email: ajtk@ajtk.hu
Contact number: +3614827734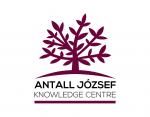 The Knowledge Centre is an organisation independent of parties, ideologies and current politics. Its primary objective is to foster the Antall tradition and promote the spread of knowledge.
Our main task is programmes which – beyond the theoretical education provided by universities – equip educated youth with wide-ranging practical knowledge via conferences, lecture series, trainings and roundtable conversations. Furthermore, the profile of the Knowledge Centre is also characterized byresearch activities and publications in the field of political and social sciences.
Our institution cherishes the importance of talent scouting and management. Scientific work is built on university students in BA and MA programs, as well as on PhD students. Through our internship programme, numerous enthusiastic students help the work of the foundation and partake in the organisation of our programmes. Here they have a chance to go through diverse professional development, meet international experts, engage in various areas of research and attain all the practical knowhow that is needed for the implementation of an event.
The AJKC is gradually establishing its international relations, and seeks cooperation with national and international institutions with a similar profile.
... More information
Partner's Publications
Partner's Articles
Partner's Events
Partner's Educational Activities
Partner's Opportunities