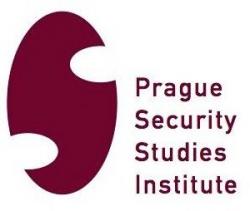 The Prague Security Studies Institute, founder of the IRSEC Hub, is a non-profit, non-governmental organization established in 2002 to advance the building of a just, secure, democratic, free-market society in the Czech Republic and other post-communist states. A core mission of PSSI is to identify, analyse, inform and educate about the cutting-edge foreign policy and international security issues including energy security, space security, economic and financial statecraft and security sector reform and propose achievable and prudent policy responses to address these challenges.
To facilitate PSSI's mission, the institute organizes a variety of activities including international conferences, expert roundtables and workshops and specialize in organizing educational programs for students, mainly from the Czech Republic and surrounding countries and regions. In 2014, PSSI was ranked the #1 Think Tank in the Czech Republic for the third consecutive year and the #8 think tank in Central and Eastern Europe (excluding Russian entities) by the Think Tank and Civil Society Program at the University of Pennsylvania, which publishes annually the Go-To Think Tank Index.
The IRSEC Hub project enables PSSI to further contribute to the development of the international relations and security community and help build an ever-growing group of informed and security-minded policy practitioners in Central and Eastern Europe.
Contact person for the IRSEC Hub project in PSSI is Ivana Smolenova, PSSI's Communications and Outreach Manager: smolenova@pssi.cz
Fore more information about PSSI, please visit our website.