"Woodrow Wilson's Crusade for Democracy, or, Going Abroad in Search of Monsters" - Wilsonian Foreign Policy Traditions
Partner: Antall József Knowledge Centre
Event date: Mar 31, 2015 - Mar 23, 2015
Deadline for registering: Mar 31, 2015
Venue: Corvinus University of Budapest, Building E , Auditorium III, Hungary
Category: Lecture

In the spring semester the Antall József Knowledge Centre launches its Schools of American Foreign Political Tradition Lecture Series, focused on different schools of American Foreign Policy.

The second lecture discusses the Wilsonian influence and its extent on American Foreign policy and will be held by Richard Major, Lecturer at CUB and Károli University.

Participation is free and is bound to prior registration.

Venue: Corvinus University of Budapest, Building E/III.
... More information
Keywords: USA
Events
Feb 22, 2018
The Prague Centre for Transatlantic Relations of the CEVRO Institute (PCTR) in cooperation with International Institute for Counter-Terrorism (ICT) invite you to a public debate called "Wars in the Middle East". The event will take place on February 22, 2
Activities
No results for this time.
Opportunities
No results for this time.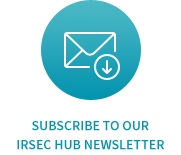 Events Calendar
Upcomings Events / Highlights
Subscribe to our IRSEC Hub newsletter
Get the latest updates from IRSEC Hub partners right to your inbox.
×