Center for Energy Studies
Joined IRSEC Hub: Jun 01, 2014
Abbreviation: CENERS
Established: 2013
Head name: Filip Černoch
Head title: PhD
Address: Joštova 10, 60200 Brno
Country: Czech Republic
Contact email: cernoch@mail.muni.cz
Contact number: +420 602 948 930

Center for Energy Studies (CENERS) is an independent platform which brings together energy researchers and experts. In the field of energy security, the Center counts as one of the biggest research and education institution in the Central Europe. Its main goal is to combine high-quality research with education activities in order to bring up the future decision-makers and business strategists in the field of energy.
... More information
Partner's Publications
Partner's Articles
Partner's Educational Activities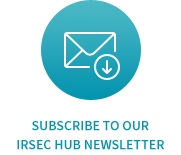 Events Calendar
Upcomings Events / Highlights
No results for this time.
Subscribe to our IRSEC Hub newsletter
Get the latest updates from IRSEC Hub partners right to your inbox.
×