Ivo Šlosarčík
Partner: EUROPEUM Institute for European Policy
Contact: islosarcik@europeum.org
Position: Associate Research Fellow
Country: Czech Republic

Dr. Ivo Šlosarčík, Associate Professor of European Studies and Jean Monnet Chair in European Law, specializes on legal aspects of the European Union and the transformation of the political and administrative structures (at international, national and sub-national levels) in the context of the European integration. He was a member of governmental advisory bodies on European Constitutional Treaty as well as the Czech 2009 Council Presidency. Šlosarčík is Czech rapporteur of the European Public Law Journal. Currently, he has been working on a new book on conditionality in the EU.
... More information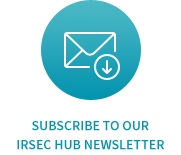 Events Calendar
Upcomings Events / Highlights
No results for this time.
Subscribe to our IRSEC Hub newsletter
Get the latest updates from IRSEC Hub partners right to your inbox.
×