Marian Majer
Partner: Central European Policy Institute
Contact: info@cepolicy.org
Position: Senior Fellow for Security and Defence
Country: Slovakia

Marian Majer is a Senior Fellow for Security and Defence. Previously he worked as a research fellow in Centre for European and North Atlantic Affairs (2012-2014). He also served at the Slovak ministry of defence at various positions (2004-2012), including as inspector general (2010-2011) and policy director (2012), responsible for strategic documents, international relations, crises management operations and legislative activities. He started his professional career as a journalist in the TA3 news channel (2001) and in the SME daily (2002-2004), where he worked as a foreign affairs reporter. Marian graduated from history and political science at the Comenius University in Bratislava where he later completed his PhD. studies in the theory of politics. He is also a graduate of the specialized programs at various educational institutions in Europe e.g. European Centre for Security Studies in Garmisch-Partenkirchen, Germany, NATO Defence College in Rome, Italy and Defence Academy of the United Kingdom. Currently, he also lectures at the Political Science Department of Comenius University in Bratislava on international security and is actively publishing on different security and defence policy issues.
... More information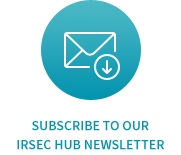 Events Calendar
Upcomings Events / Highlights
No results for this time.
Subscribe to our IRSEC Hub newsletter
Get the latest updates from IRSEC Hub partners right to your inbox.
×