Edit Inotai
Partner: Centre for Euro-Atlantic Integration and Democracy
Contact: edit.inotai@ceid.hu
Position: Senior fellow
Country: Hungary

After earning her PhD at Corvinus University, Budapest, Edit worked as a correspondent in Berlin. She served as a journalist at the Foreign Desk of Népszabadság from 1997-2003 and her main areas were European affairs, Spain, Latin-America with a special envoy to Madrid, Buenos Aires and Santiago de Chile. In 2010 she became the Foreign Editor of Népszabadság and served in this position until 2014. Edit speaks English, Spanish and German.
... More information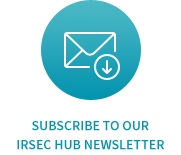 Events Calendar
Upcomings Events / Highlights
No results for this time.
Subscribe to our IRSEC Hub newsletter
Get the latest updates from IRSEC Hub partners right to your inbox.
×