Tomáš Čižik
Partner: Centre for European and North Atlantic Affairs
Contact: cizik@cenaa.org
Position: Director
Country: Slovakia

Tomáš Čižik received his Master degree in European Studies at the Faculty of Social and Economic Sciences at the Comenius University in Bratislava. Research during studies: Future security development of Afghanistan based on Regional security complex theory, Defensive vs. offensive realism of second Gulf war – Iraq 2003. In his master thesis "Comparative analysis of Soviet and American presence in Afghanistan", he wrote about the limits of hegemonic power in asymmetric warfare.
Tomáš Čižik is a PhD candidate of Faculty of Political Science and International Relations at the Matej Bel University enrolled in the combined study mode in following doctoral degree programme: Theory of Politics. His dissertation is focused on: The Role of Information Warfare in Modern Conflicts - Russian Information Warfare in Central Europe. Tomáš is the author of many articles on hybrid and information warfare and he is also the editor of the publication "Information Warfare - New Security Challenge for Europe". He participated in the US Department of State's Study of the United States Institutes 2018 (SUSI) on National Security Policymaking at the University of Delaware. Tomáš joined CENAA in 2013.
... More information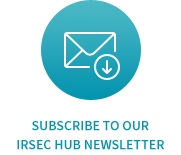 Events Calendar
Upcomings Events / Highlights
No results for this time.
Subscribe to our IRSEC Hub newsletter
Get the latest updates from IRSEC Hub partners right to your inbox.
×