András Deák
Partner: Centre for Euro-Atlantic Integration and Democracy
Contact:
Position: Senior fellow
Country: Hungary

András is currently working as a research fellow at the Institute of World Economics of the Hungarian Academy of Sciences. His professional experiences include holding the position of research director at the Central European University, as well as working as a research fellow in the field of Post-soviet and Energy Policies at the Hungarian institute of International Affairs. The EU and post-soviet energy policies, Russian and post-soviet economies and the Eastern Partnership of the EU figure as his main areas of expertise. He holds an MA degree and a Ph.D. in international relations from the Corvinus University of Budapest. He is honorary professor at the ELTE University in Budapest, the Eszterhazy Foiskola in Eger and the Universit of Public Administration (Budapest).
... More information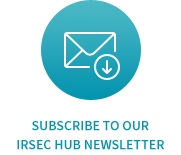 Events Calendar
Upcomings Events / Highlights
No results for this time.
Subscribe to our IRSEC Hub newsletter
Get the latest updates from IRSEC Hub partners right to your inbox.
×