Vladimír Bartovic
Partner: EUROPEUM Institute for European Policy
Contact: vbartovic@europeum.org
Position: Director
Country: Czech Republic

Vladimír Bartovic is the director of EUROPEUM Institute for European Policy. He graduated in international trade and international politics at the University of Economics, Prague, Faculty of International Relations. He also studied at Universidad de Granada, Faculty of Political Science and Sociology. From 2011 to 2012 he served as a director of Strategic Planning and Analysis at the Department of the Ministry of Foreign Affairs of the Slovak Republic. He also worked as an editor in the Integrace magazine. He has been lecturing on topical EU issues at the Institute of Public Administration and the Czech National Bank. He co-operated with OSCE election missions in the Czech Republic, Slovakia and Kosovo. His main areas of expertise are: EU institutional issues, EU enlargement with the focus on Western Balkans, Slovak foreign and domestic policy and economic issues.
... More information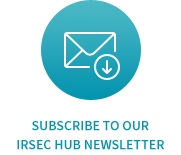 Events Calendar
Upcomings Events / Highlights
No results for this time.
Subscribe to our IRSEC Hub newsletter
Get the latest updates from IRSEC Hub partners right to your inbox.
×