Dániel Bartha
Partner: Central European Policy Institute
Contact: info@cepolicy.org
Position: Head of the Central Europe Programme
Country: Hungary

Dániel Bartha is the Head of the Central Europe Programme. Dániel has a background in democracy assistance, human rights and security policy. He was founding, participating and leading a number of youth NGOs on security policy and European affairs, among others he was the President of the Hungarian Youth Atlantic Council. Since 2006 he was working at the International Centre for Democratic Transition (ICDT) in numerous positions, among others as a Programme Manager and Director for Development. Since 2011 he was the Vice President for Strategy at the Center for Democracy Public Foundation and served as an Advisor at the Tom Lantos Institute. He studied International Relations at the Corvinus University of Budapest and holds an MA degree.
... More information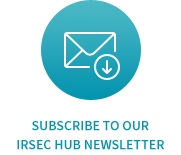 Events Calendar
Upcomings Events / Highlights
No results for this time.
Subscribe to our IRSEC Hub newsletter
Get the latest updates from IRSEC Hub partners right to your inbox.
×