Jiri Schneider
Partner: Prague Security Studies Institute
Contact: schneider@pssi.cz
Position: PSSI's Director of Special Projects and Senior Fellow
Country: Czech Republic

Jiří Schneider is currently Senior Fellow and Director of Special Projects at the Prague Security Studies Institute (PSSI).
Mr Schneider recently served as First Deputy Minister in the Ministry of Foreign Affairs of the Czech Republic. From 2005 to 2010, he was Program Director of the PSSI. He was previously Head of the Policy Planning Department at the Czech Ministry of Foreign Affairs (1993 to 1994, 1999 to 2001 and 2003) and Ambassador of the Czech Republic to Israel (1995 to 1998). He was an International Policy Fellow at the Open Society Institute in Budapest (2002) and an MP of the Czechoslovak Federal Assembly (1990 to 1992). He is a graduate of Czech Technical University and holds a Diploma from the University of Cambridge.
... More information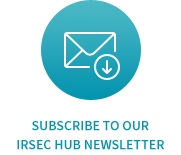 Events Calendar
Upcomings Events / Highlights
No results for this time.
Subscribe to our IRSEC Hub newsletter
Get the latest updates from IRSEC Hub partners right to your inbox.
×