Analyst: Portfolio for Jourová is a fail of Czech diplomacy
Partner: EUROPEUM Institute for European Policy
Source: DVTV
Author: Daniela Drtinová
Language: Czech
The interview with the director of EUROPEUM Institute for European Policy about Věra Jourová's portfolio and the role of Czech diplomacy in negotiation.
... More information
Keywords: EU, Czech Republic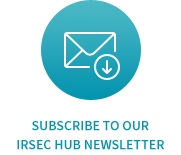 Events Calendar
Upcomings Events / Highlights
No results for this time.
Subscribe to our IRSEC Hub newsletter
Get the latest updates from IRSEC Hub partners right to your inbox.
×