RES: Is the Czech Republic heading towards the 20-20-20 target?
Partner: Institute of Energy Economics
Source: institutee.cz
Author: Karolína Křišťanová
Language: English
The entire political representation agrees so far that trying to meet 2020 goals only made the Czech Republic less competitive, especially thanks to the rising costs of renewable energy resources for both industry and consumers. Therefore, the politicians
... More information
Keywords: Energy Security, EU, Czech Republic, Europe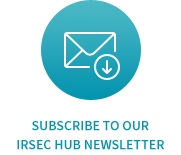 Events Calendar
Upcomings Events / Highlights
No results for this time.
Subscribe to our IRSEC Hub newsletter
Get the latest updates from IRSEC Hub partners right to your inbox.
×