Career evening: Find yourself in energetics
Partner: Institute of Energy Economics
Event date: Apr 28, 2016
Deadline for registering: Apr 27, 2016
Venue: Room RB 211, University of Economics in Prague, nám. W. Churchilla 4 130 67 Praha 3, Czech Republic
Category: Conference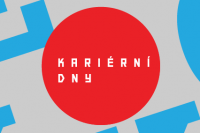 The Institute of Energy Economics is proud to invite you to a sixth career evening called "Find yourself in Energetics". The representatives of large and important energetic firms CEZ, CEPS and Exxon Mobil will make you acquainted with the typical job positions for fresh graduates, you will get a closer look at the hiring process and what´s more, you will be offered tips & tricks by fresh employees from all of the companies.
The event is followed by informal dinner with the speakers which you should register for under this link.
The participation at this event is counted to the IEE Certificate.
... More information
Keywords: Czech Republic