Michal Šnobr: How to Understand the Energetics?
Partner: Institute of Energy Economics
Event date: Nov 04, 2015
Deadline for registering: Nov 04, 2015
Venue: Room RB 209, University of Economics in Prague, nám. W. Churchilla 4 130 67 Praha 3, Czech Republic
Category: Lecture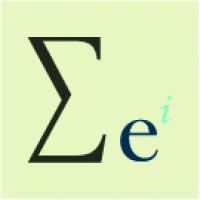 Mr. Šnobr, the Czech respectable and skilled energy analyst and a minority shareholder of the ČEZ company, will make you acquainted with the elementary principles of investing into the shares of energy companies. Which figures should you observe when you want to buy a piece of an energy company? Which principles should you follow and what are the current opportunities and risks in the energy markets? Do not hesitate to deliver these and other questions to Mr. Šnobr who will be honestly willing to answer them.
Nowadays, Mr. Šnobr works as an analyst in the company J&T. Let´s meet him on November 4th at 19:40 at the University of Economics, Room RB209! The lecture is co-organized by Klub Investorů and the Institute of Energy Economics.
... More information
Keywords: Nuclear, Oil and Gas, Czech Republic