The European Social Model. How has the crisis changed social welfare in Europe?
Partner: Centre of European Studies, University of Economics, Prague
Event date: May 19, 2014
Deadline for registering: May 19, 2014
Venue: University of Economics, Prague, Czech Republic, Czech Republic
Category: Other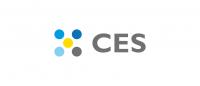 The seminar will start with a lecture "Scandinavian welfare state and the economic downturn" by Torben M. Andersen, (School of Economics and Management, Aarhus University Denmark). The following discussion will join:
Christiane Krieger-Boden, Kiel Institute of World Economy, Germany
Ivan Jukl, Director General, Economic Section, Ministry of Foreign Affairs, Czech Republic
Helena Horská, Head of Economic Research, Raiffeissen Bank, Czech Republic
Working language of the event is English.
... More information