Russia-Ukraine: What's Next (Public Lecture)
Partner: Prague Centre for Transatlantic Relations
Event date: Oct 19, 2015
Deadline for registering: Oct 15, 2015
Venue: Jungmannova 17, Praha 1, Czech Republic
Category: Lecture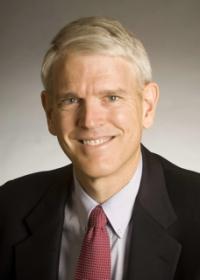 The Prague Centre for Transatlantic Relations (PCTR) and American Center invite you to a public lecture "Russia-Ukraine: What's Next". The event takes place on 19th of October, from 18.00 to 19.30, in the atrium of the CEVRO Institute (Jungmannova 17, Prague 1).
Keynote speaker is the Director of the Brookings Arms Control Initiative and a senior fellow at the Brookings Center on the United States and Europe, Steven Pifer. The lecture will be opened and moderated by the PCTR Director, Alexandr Vondra.
Working language is English. Due to organizational matters we kindly ask you to confirm your participation by email (pctr@vsci.cz), which needs to include the following information: your name, surname and institution.
The invitation card and biography of the keynote speaker can be found here.
... More information
Keywords: Global Security, USA, NATO, Russia, EU, Ukraine, Europe