The Current Challenges for the European Union: A Portuguese Perspective
Partner: Institute of International Relations
Event date: Jul 01, 2015
Deadline for registering: Jun 29, 2015
Venue: The Czernin Palace, MFA, Loretanske namesti 5, Czech Republic
Category: Roundtable
The Current Challenges for the European Union:
A Portuguese Perspective
11:30 – 13:00 A round table held under the Chatham House Rules
Chair: Petr Kratochvíl, Director, Institute of International Relations, Prague
Bruno Maçães, Secretary of State for European Affairs for the Portuguese Government
Working language: English
... More information
Keywords: Europe
Events
Jul 01, 2019 - Jul 11, 2019

Organised by the Antall József Knowledge Centre, the Antall József Summer School is a two-week educational programme examining Central Europe and its wider neighbourhood.
Energy Security, Cyber Security, Economic Security, Global Security, USA, NATO, EU, Slovakia, Czech Republic, Hungary, V4, Europe
Activities
No results for this time.
Opportunities
No results for this time.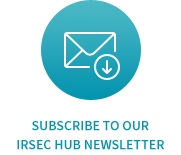 Events Calendar
Upcomings Events / Highlights
Subscribe to our IRSEC Hub newsletter
Get the latest updates from IRSEC Hub partners right to your inbox.
×